The building materials industry's

secret weapon

for recruiting.
Headquartered in Greenville, South Carolina, we network with candidates and firms from all manufacturers, suppliers, and installers facing the construction industry. When you need the best talent in your industry, and you needed it yesterday, you need the building materials recruiters from Legacy.
We're committed to building great teams for our clients. This comes from our team of dedicated search consultants, strong network of existing relationships with the industry's top talent, and proven search process, we're uniquely positioned to help our clients achieve their goals through hiring incredible talent. When it comes to building materials recruiters, you need to know the associates at Legacy.
---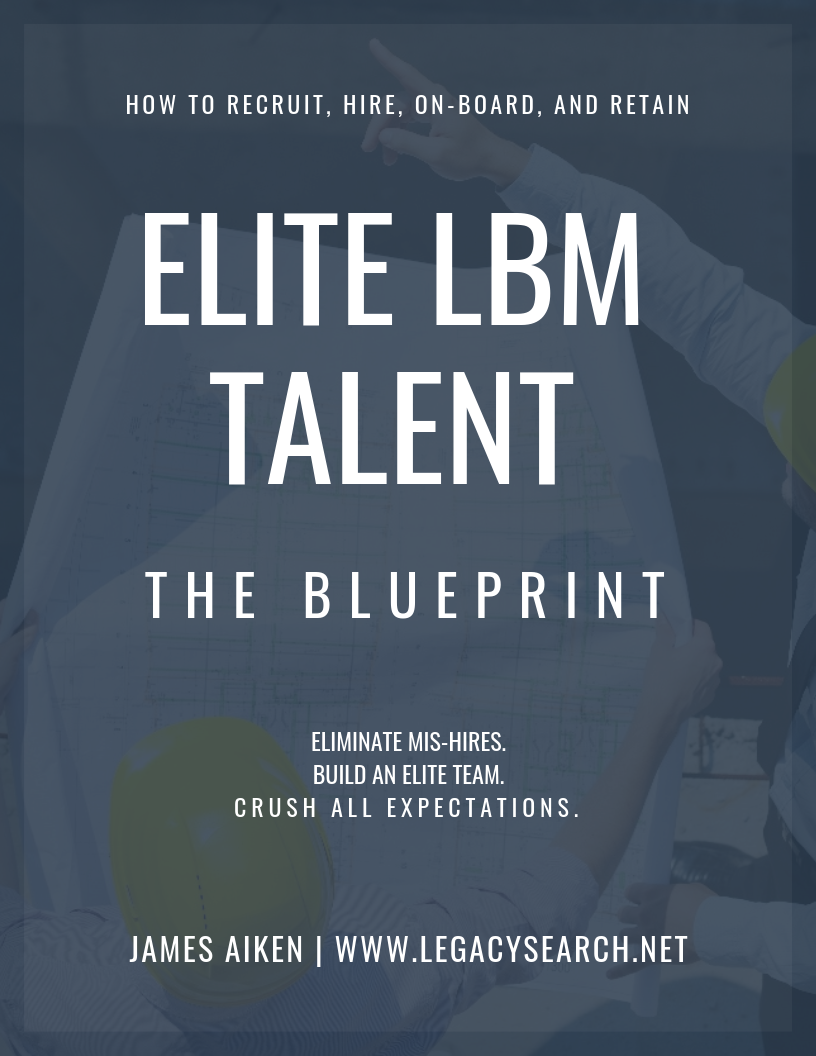 Interested in learning strategies and processes you can implement immediately for your internal recruiting team? Click the image above for a copy of our free guide for eliminating mis-hires and building a better team to skyrocket your career.
This is a system that will build greatly in value over time and allow you to build relationships with the best talent in your market without having to directly contact them and risk souring relationships with competition.

New Recruiting Concepts for 2019:

Omnipresent brand-building focused on employer value propositions

Total talent market mapping, tracking, and delicate candidate-journeys

Scaling recruiting power and influence without losing the human touch
These are concepts that are going to make or break employers this year. With unemployment at an all time low, and the overall talent market becoming tighter than ever, firms aren't fighting over entry-level talent, they aren't fighting over 'okay' associates…

They're focused on attracting the best talent possible to their firms… are you?

Download the free guide below!