An All-Electric Fleet… Without the Soft Look
The Lordstown Endurance
This truck is different in every way, and if successful, its going to make a big difference with a lot of dealers and distributors in the building materials industry. Up until now, a truck option hasn't really been on the market for dealers and distributors when it comes to electric vehicles. The Lordstown Endurance is changing that.
The "Other Guys"
Now – Ford is set to release an all-electric Transit van in 2021. Not to mention Mercedes, whose Sprinter line has had huge growth recently, has debuted an Electric Cargo Hauler called the eSprinter. Neither have announced a price point, but the their website lists a $52,500 initial cost for their release.
Versus an F-150 Lariat 4WD, the Lordstown Endurance has about a third of the fuel cost, a third of the maintenance cost (assisted by its In-Wheel Drive System that only has four moving parts), and comes with a hefty $7,500 federal tax credit.
South Carolina ain't nice enough to give out a state credit, but if you're in a state like California, they pay $2,000 for a zero-emission electric battery vehicle.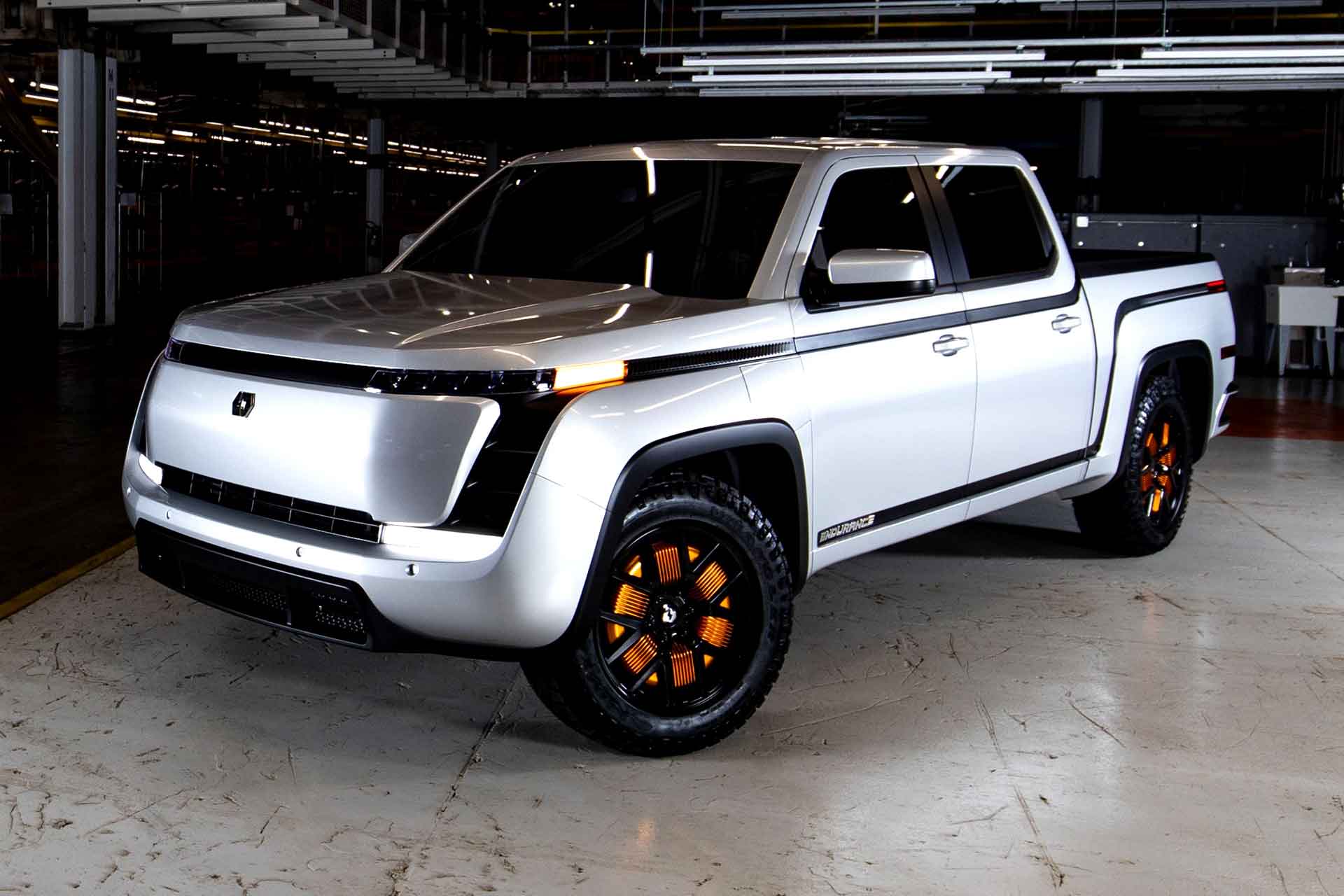 Sometimes, You Just Need a Truck
The Lordstown Endurance, on the other hand, looks like a real truck. It's not a teeny electric sedan or a boxy and smooth van, its in a whole different lane.
So what else makes the Endurance different?
Well, how about a motor for each wheel?
That's right, the Endurance carries a hub motor incorporated into the hub of the wheel (surprise) which ends up being more efficient as there's less wasted motion. The energy goes directly into the wheels.
Not to mention their software that's constantly optimizing the vehicle as you drive, not to mention its fleet management system.
Utility, Power, and Presence
I mean come on, the truck makes 5'10" Mike Pence look teeny. 
But why talk about software when you can talk about speed?
I wouldn't give it to the intern, because the Lordstown Endurance goes from zero to sixty in five and a half seconds and boasts an aggressive 600 horsepower. For those critical of an electric battery, this has a range of 250+ miles. That's almost how far a tank of gas in my Tundra would take me.
All in all, the truck itself is designed for fleets. When it comes down to month over month costs, all it takes is sitting down and crunching the numbers with your own fleet. Plus, with the federal and state tax credits, it'd be silly to not investigate a bit. And hey, why not use the Endurance as an opportunity to attract better talent to your company.
---
James Aiken is the President of Legacy Search, a recruiting agency for the building materials industry. If you'd like to get introduced, see his concept offer at blackbook.legacysearch.net